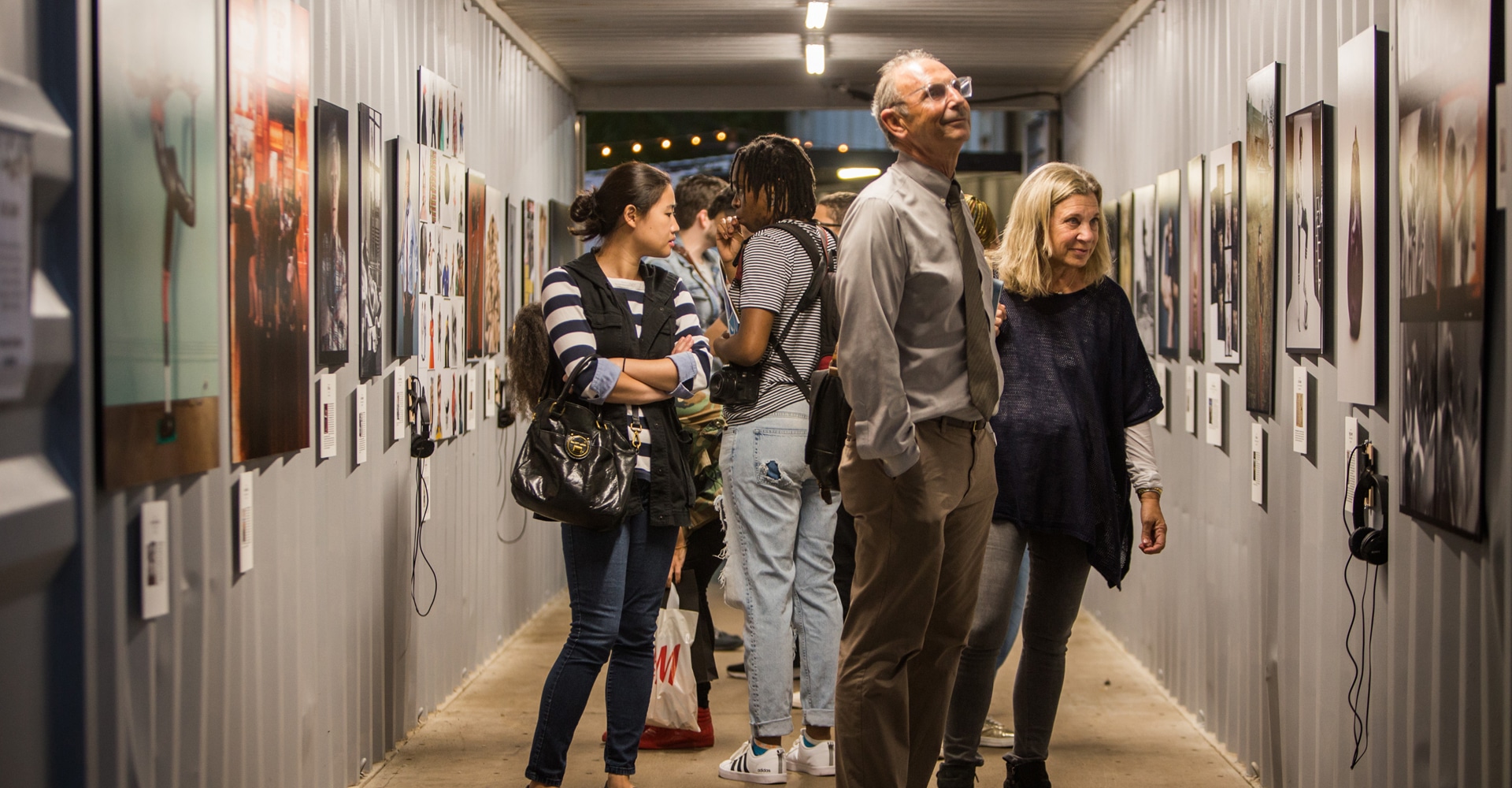 Photo by: United Photo Industries / Jessica Bal
ANNENBERG SPACE FOR PHOTOGRAPHY PRESENTS PHOTOVILLE LA
The Largest Photographic Event in New York City Is Coming to Los Angeles!
April 26-28 & May 2-5, 2019
Photoville — the largest annual photographic event in New York City — is heading to Los Angeles for the first time in its seven-year history! Annenberg Space for Photography Presents Photoville LA, created and produced by United Photo Industries, will feature exhibitions in repurposed shipping containers, photo cubes, and lightboxes that will create a festival atmosphere with multiple galleries for Angelenos to explore.
We're inviting artists and organizations to propose programming and exhibits for Photoville LA. We want to hear from you, see your work, collaborate, and consider your proposal! The open call for submissions will run through January 14, 2019 – but the earlier you submit, the better! Propose an exhibition or a programming event.
Photoville LA will take place across consecutive weekends and will include nighttime projections, talks, workshops, family-friendly activities, and Photoville's famous community beer garden.