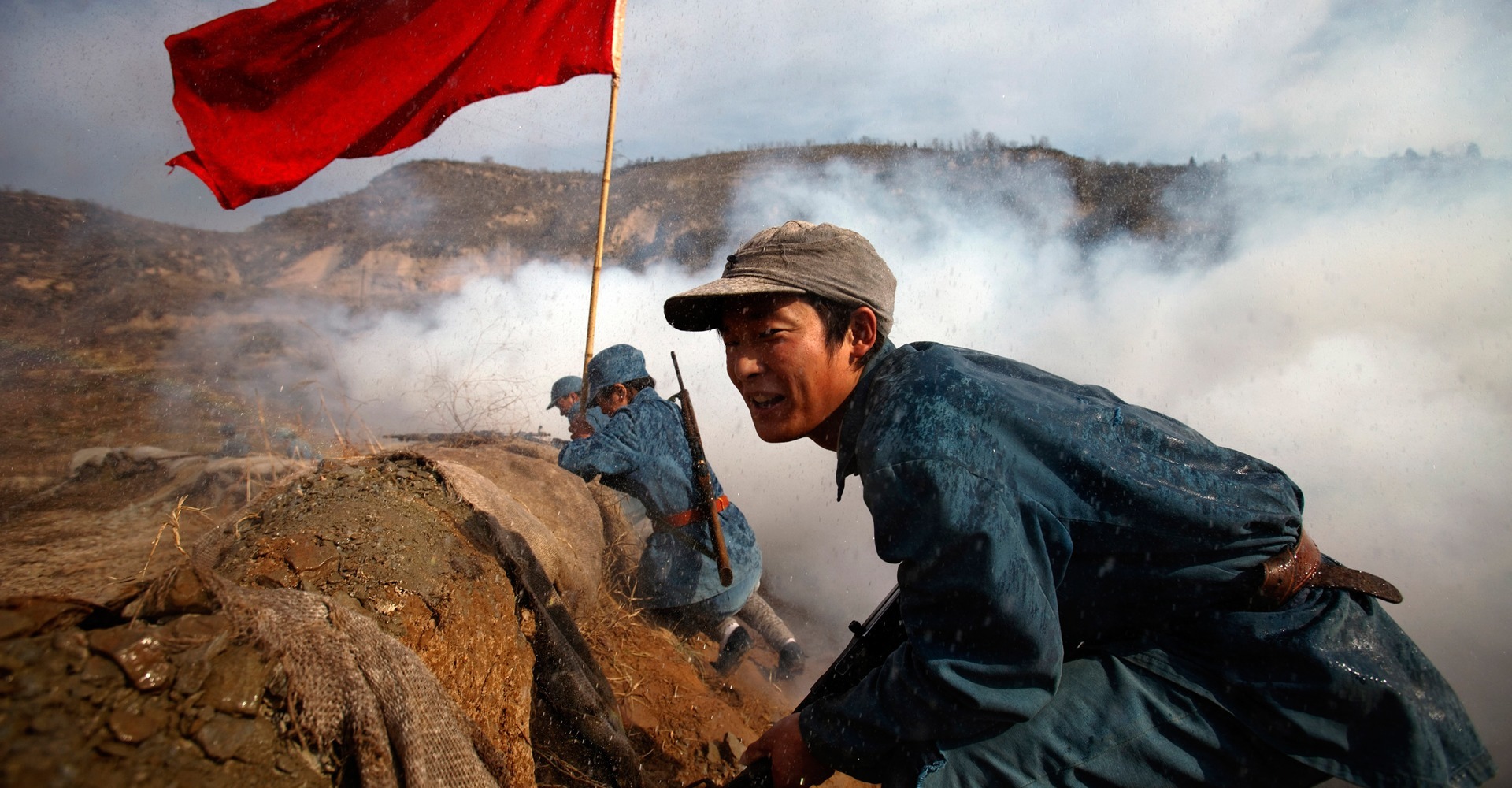 Photo by: Tomas van Houtryve
2010 Pictures of the Year International
Jun 26, 2010
-
Oct 10, 2010
2010 Pictures of the Year International (POYi) presented the very best documentary photography of 2009 from winning photojournalists and visual editors in Pictures of the Year International (POYi), the oldest and most prestigious photojournalism competition in the world.
These print and digital photographs reflected the important events and issues that shaped our world in 2009 — a year filled with renewed political engagement in the United States and political defiance in Iran; a year of lingering economic failures and the protracted toll of war.
Images were chosen from more than 45,000 entries submitted by photographers all over the world. Additional POYi honors recognized the year's top journalistic photographers, as well as exceptional long-term documentary work via the World Understanding, Global Vision and Community Awareness awards.
2010 POYi was a testament to the power of photography and its impact on humanity. These images combined to create a visual representation of the challenges of modern civilization, with themes such as human conflict and interaction, our relationship with the environment, how we appraise our economic status and the range of human emotions from intense joy to sorrow.
Stories Behind the Photographs
Miriyamge's three-year-old daughter died of malaria. It was a very sad time, a bad time for the entire family, she recalls.

Adam Nadel

View profile
Slideshow Night Photographers
Exhibit Themes
Ecologies and Economies

Worldwide efforts to reduce pollution and conserve natural resources were counterbalanced by the desire to stimulate economic growth.

Reflecting the Human Experience

The photographer's lens is a mirror that captures a reflection of daily life, from the confident carriage of a six-year-old enrolled in an afterschool program to the private lives of a polygamous sect.

The Globe

Each year, photographers around the world document the stories, personalities, and places that capture our interest and demand our attention. In 2009, the international stage was set with stories of political unrest, environmental decline and human conflict.

The U.S.

The inaugural year of Barack Obama's presidency was marked by two challenges of historical proportion: concurrent wars in Iraq and Afghanistan and an enduring economic crisis that was characterized by increasing numbers of home foreclosures and unemployment.