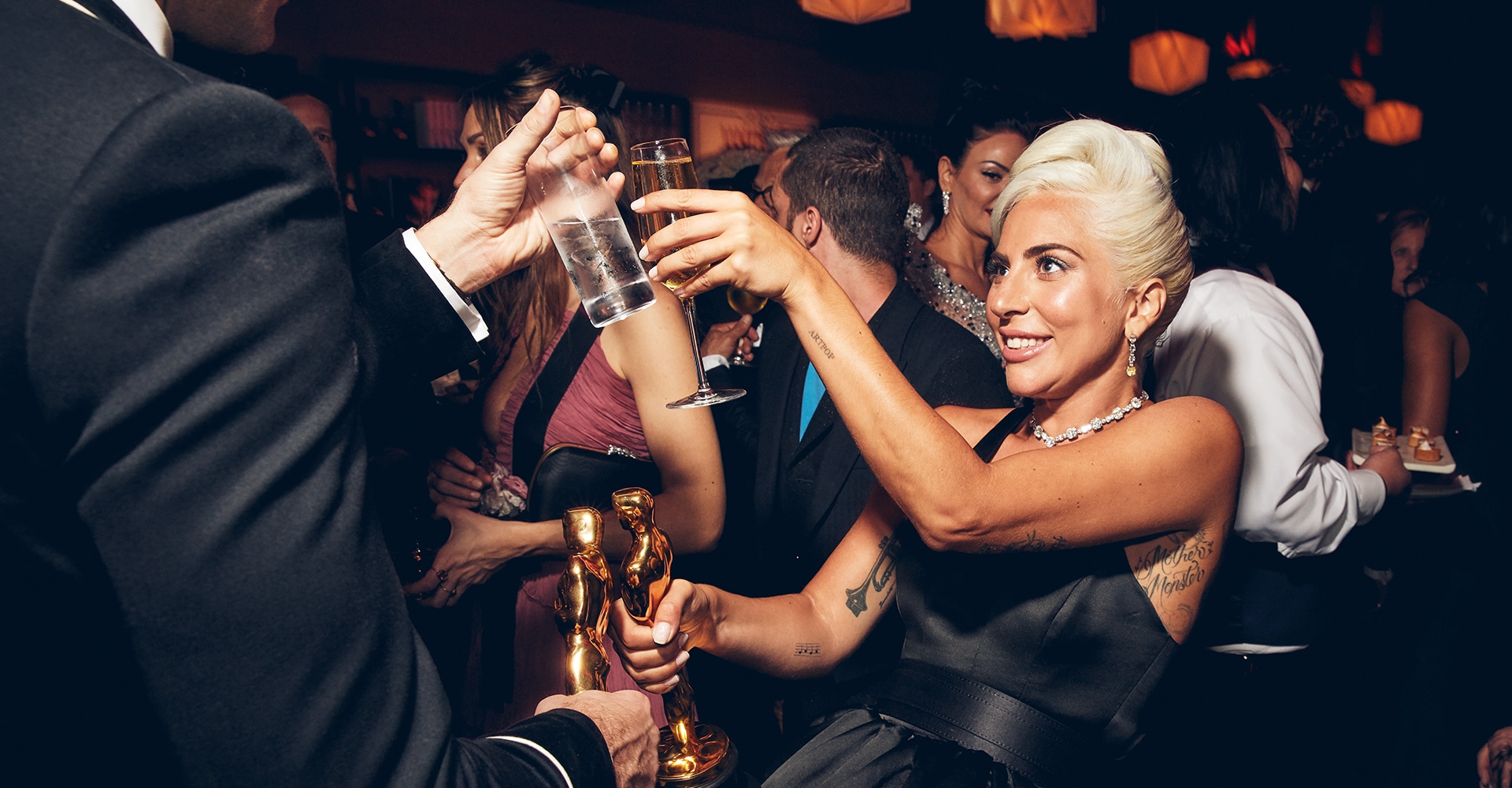 Mark Ronson and Lady Gaga share the gold, 2019
Photo by: Justin Bishop
Vanity Fair: Hollywood Calling
The Stars, the Parties, and the Powerbrokers
Feb 08, 2020
-
Jul 26, 2020
In this arresting and iconic exhibition – curated by Vanity Fair's creative development editor David Friend, and the magazine's former director of photography Susan White – Vanity Fair: Hollywood Calling features photographic portraiture and multimedia installations that capture the magic and glamour of the film and television industry's major players from the last four decades. The exhibition is a look at the Hollywood stars, the parties, and the powerbrokers through the distinctive lens of Vanity Fair – the most widely celebrated journalistic arbiter of Hollywood power and personality.
With 130 photographs and more than 50 photographers, Hollywood Calling will showcase Vanity Fair's vaunted portraitists, including the magazine's principal photographer, Annie Leibovitz, as well as Jonathan Becker, Harry Benson, Cass Bird, Ethan James Green, Horst P. Horst, Helmut Newton, Michael O'Neill, Herb Ritts, Collier Schorr, Firooz Zahedi, and dozens more.
The show will also display every Vanity Fair Hollywood Issue cover and portfolio, as well as  photos from the annual Vanity Fair party on Oscar night. Finally, visitors to the exhibit will get an exclusive look at our documentary on the making of the 2020 Hollywood Issue, which takes you behind-the-scenes to see how established and up-and-coming stars get picked for the cover. It is a first-ever glimpse at the process, seen through the eyes of the photographer and the editors, finishing up with a visit to the set to watch it all come together.
Featured Photographers
Originally from Amarillo, Texas, Mark Seliger was Rolling Stone's Chief Photographer for many years, where he shot hundreds of their covers.

Ethan James Green injects his originality, distinct personality, and rich experiences of life into his acutely personal portraits, bringing an unsurpassable degree of intimacy and honesty into fashion and style media.

Firooz Zahedi's family moved from his birthplace in Tehran, Iran to England where he received his secondary education. In 1969, he came to the United States to attend the School of Foreign Service at Georgetown University.