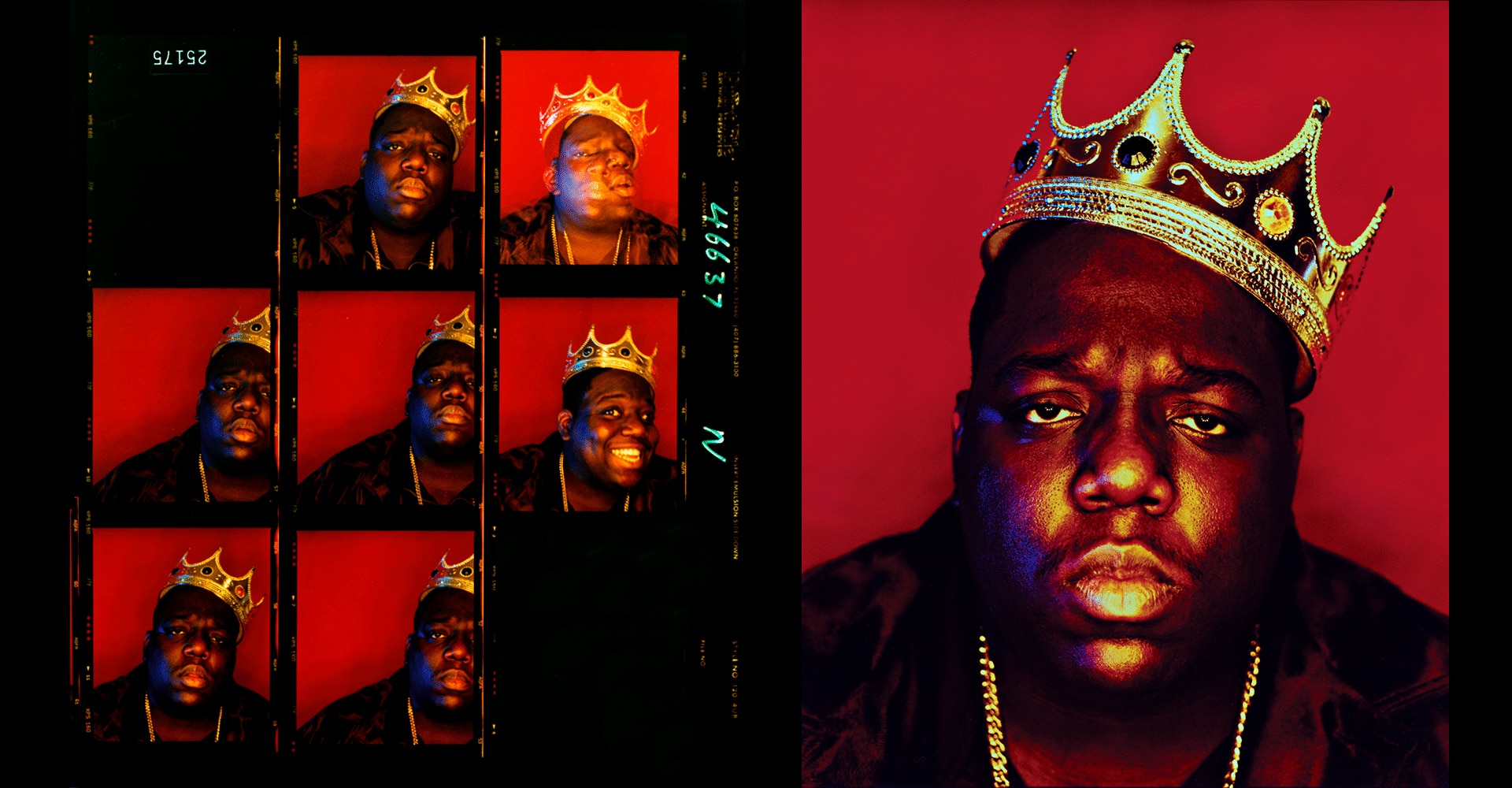 Biggie Smalls, "King Of New York," 1997
Photo by: Barron Claiborne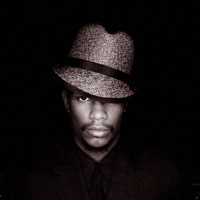 Barron Claiborne is self-taught photographer who began taking photographs at the age of 10 after receiving a camera as a gift from his mother, Betty. Barron works primarily in large format 8×10 and 4×5 but has used toy, pin-hole, handmade, and other cameras in his work. After moving to New York City in 1989, Barron began assisting established photographers including Richard Avedon, Irving Penn, Saint Claire Born, and Richard Numeroff. He was fortunate to also have as a mentor, the legendary Gordon Parks. Admiring the techniques and mastery of the art of photography he saw while working with these individuals, his goal was to reflect such excellence, skill, and urgency in his own work.
In the middle 1990s, Claiborne found success in the world of print media and quickly became one of the most sought after photographers in the business. His work has appeared in countless publications including The New York Times, The New Yorker, Rolling Stone, Esquire, and Interview. Always up for a challenge, Claiborne added cinematographer to his résumé. Photography has taken him all over the world, from documenting  war in Liberia, gurus in India, beauty in Paris, to boy soldiers in Sierra Leone. He participated in a project for The New Yorker about poverty In America and traveled from Mississippi through Appalachia, to the Rust belt and agricultural centers in America's bread basket, where he explored and documented the poor and struggling throughout the United States. His work has also been included in the Encyclopedia Britannica and featured at the Rock and Roll Hall of Fame. In 1998 and 1999, Claiborne was nominated for the Alfred Eisenstaedt Award for Magazine Photography.
In 2001, he began working on a project which involved 8×10 Polaroids of the female form and archetypes, inspired by the historical, mythological, and imaginary. The symbolic imagery represents history, dreams, stories, and the oral traditions of his Southern American ancestry.
Claiborne's photographs are in permanent collections around the world including the Polaroid Museum Cambridge, the Brooklyn Museum, the Houston Museum of Fine Arts, and MoCADA. His work has been shown in Paris, Martha's Vineyard, and Art Basel. In 2012, Claiborne received a grant from the National Endowment for the Arts and the following year received a grant from Creative Time.
He has also worked as a cinematographer, shooting and directing music videos, commercials, and films, including The Triptych, which he directed for Afropunk and premiered at the Brooklyn Museum in May 2012. Claiborne has also directed two Top Ten Prize-winning films at the Sundance Film Festival—Mitchellville (2007) and All The Beautiful Things (2013). He also has made films for Kenyan artist Wangechi Mutu. Claiborne is a major contributor to the aesthetic of American culture. Among his creations is the iconic image of the Notorious B.I.G. as the "King of New York."
All of these various and sometimes conflicting experiences have put Barron Claiborne in the space and mind to create and explore larger scaled works, public art projects and to delve deeper in subject matter and tone, and create works that further reflect American culture.