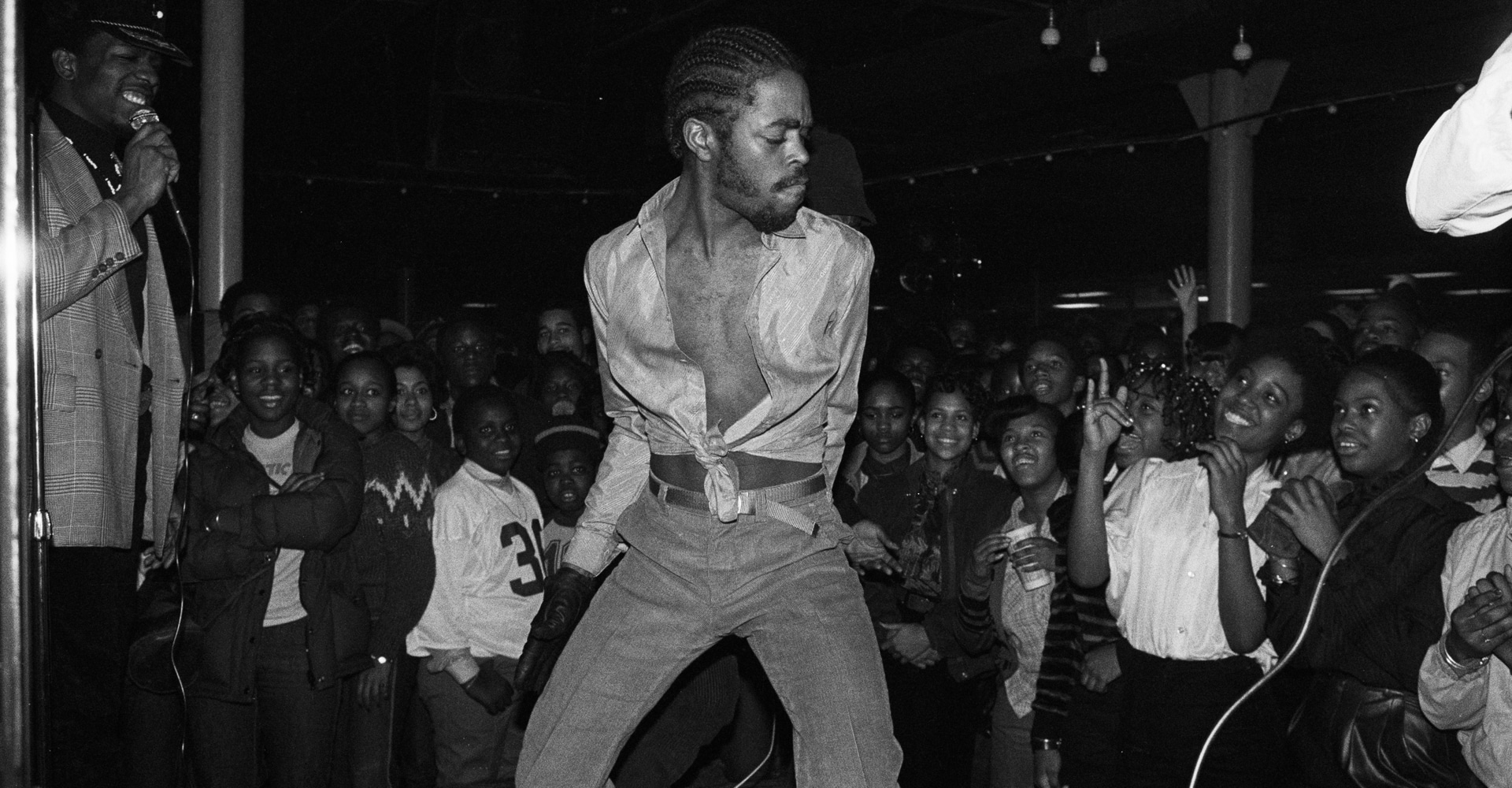 JDL at the Skate Key Roller Rink, The Bronx, 1981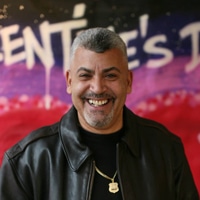 When The New York Times proclaimed photographer Joe Conzo, Jr. as "The Man Who Took Hip-Hop's Baby Pictures, the scope and magnitude of his visceral images had finally been acknowledged by American mainstream media.
Born and raised in the Bronx, "Joey" acquired a flair for photography at the age of 9 while attending the Agnes Russell School on the campus of Columbia University; later, advancing those skills at the School of Visual Arts in New York. He grew up at the heels of his grandmother – a dynamic leader and passionate activist within the minority community of the South Bronx – the late Dr. Evelina Antonetty. His father, Joe Conzo Sr., was a long-time confidant and historian for the late "King of Latin Music" Tito Puente. Exposure to these "politically and culturally charged" worlds had a profound effect on how he viewed his environment through the lens of a camera.
However, Conzo really came of age as a young man and as a photographer at a turbulent period in New York City's urban decay. He was  part of a generation that refused to be silenced by the choke of flame-engulfed South Bronx tenements and a disparaging educational system. Their defiant voices gave rise to a cultural movement known as hip-hop. In its early stages, Conzo passionately embraced the role of photographer within this cultural phenomenon.
Most of Conzo's black-and-white images from the '70s and '80s have traveled to parts of Asia, Europe, and the Americas. They are regarded by genre experts and academics as an important visual record of key pioneers from the modern hip-hop movement, and integral to any serious discourse on the subject. His first book – Born InThe Bronx: A Visual Record of the Early Days of Hip-Hop (Rizzoli), a collaborative effort with noted New York musicologist and curator Johan Kugelberg – has received worldwide acclaim. In 2008, a collection of his early hip-hop photographs became part of the permanent archive housed at Cornell University.
Like most modern photographers, Conzo has made the transition from film to digital. His stills continue to reflect the four main tenets of hip-hop culture which are MCing(aka, rapping), DJing, graffiti writing, and breakdancing. He has traveled throughout the United States on assignment, as a lecturer, and as an exhibitor. He has traveled to England, Japan, Korea, and other parts of the world where the global impact of hip-hop music, culture, and dancing has become undeniable. Conzo's images have appeared on HBO and VH1, in the motion picture CB4 (starring Chris Rock), in publications such as Vibe, Complex, Hip-Hop Connection (Europe), Urban Hitz (Australia), Esquire, and Wax Poetics. His works also appear in the books Hip-Hop Immortals (Thunder's Mouth Press), Yes, Yes, Y'all (Da Capo), and have been displayed at the prestigious Schomburg Center for Research in Black Culture in New York.