Ted Hyman
The Future of Architecture: Restorative, Sustainable, Net Zero
Ted Hyman shares experiences from his 35-year career designing sustainable buildings, including the Conrad N. Hilton Foundation Headquarters in Agoura Hills and the J. Craig Venter Institute in La Jolla, and looks at the next generation of buildings.
Speaker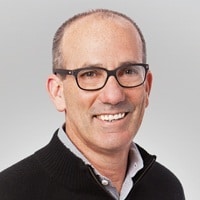 Ted Hyman
Ted Hyman is Managing Partner of ZGF Architects LLP and has served as Managing Partner of the firm's Los Angeles and New York offices. For over two decades, he has led teams for many of the firm's most challenging and technologically complex projects, taking responsibility for the programming, management, coordination, production and construction administration.…
View profile
Exhibit

Sink or Swim explores resilience, from adaptation for survival to ambitious infrastructure planning, in some of the world's richest and poorest coastal communities.
You May Also Like
Exhibit

Sink or Swim: Designing for a Sea Change

Sink or Swim explores resilience, from adaptation for survival to ambitious infrastructure planning, in some of the world's richest and poorest coastal communities.

Photographer

Ted Hyman

Managing partner of architectural firm ZGF and LEED accredited professional based in Southern California